Seeing and being seen are fundamental prerequisites for the safety of all road users. Inadequate visibility is an important factor that influences the risk of a road crash among all types of road user. In highly-motorized countries, inadequate visibility plays an important role in three types of crash: — at night, vehicles that run into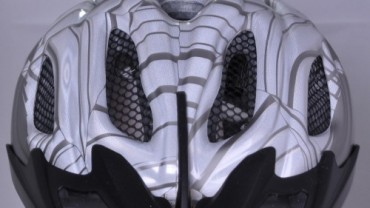 The Certus K-Star has been tested as the best cyclist helmet 2015 in Germany. For the test, the famous ADAC has all helmets purchased anonymously in local stores and online shops. The test winner was the model Certus K-Star, "combines the best ratings with a low purchase price" which was the conclusion of the Automobile Club.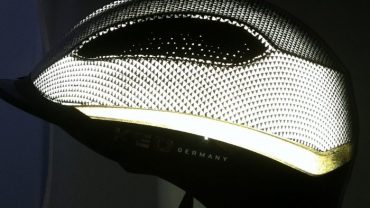 Reflective paint you can spray onto your bike, clothes, helmet, whatever. It was trending topic on social media, and admit, it looks effective and efficient. Buy the spray for 18 eu for your clothes, or 25 eu for hardware, spray it and you will be visible in the dark. Would life be that easy? If you're looking for a short term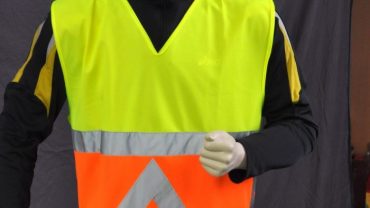 High-visibility clothing is clothing made of fluorescent material with added reflective tape or shapes. The sun's ultraviolet rays react with the fluorescent colours to make them appear to 'glow' increasing daytime visibility. The effect is stronger in poor light conditions such as in fog or towards dusk. At night, light from sources such as car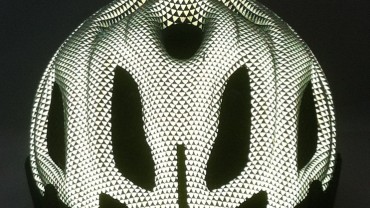 We all know there's a lot of bicyclists out there that behave badly. And sure, that's true for both drivers and cyclists. We all know to look out for people who are more vulnerable than you are and not just for vehicles that seems a threat to you. Be predictable! Cyclists are hard to see,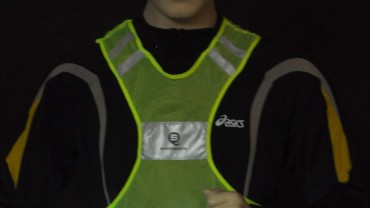 Safety vests play an important role in keeping workers safe. By promoting visibility, safety vests keep emergency personnel and highway workers safe from drivers on busy highways. Safety vests are also increasingly popular amongst runners and bikers to make themselves more visible to other road users. Be seen, be safe When most people think of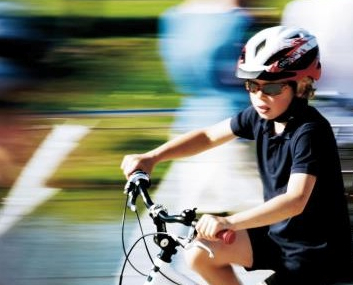 Onderzoeken hebben aangetoond dat fietshelmen effectief zijn en het risico op de verschillende hoofdletsels aanzienlijk kunnen beperken of voorkomen: hersenletsel 33 tot 88 procent; hoofdletsel 63 tot 74 procent ; hoofd-/hersenletsel 45 tot 85 procent; bewustzijnsverlies 75 tot 86 procent; aangezichtletsel 27 tot 61 procent. De effectiviteit tegen dodelijk hoofdletsel bleek 29 tot 90 procent.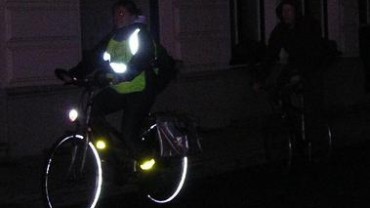 (NL+Eng version) In Nederland vinden 23.000 verkeersongevallen per jaar plaats in de leeftijdscategorie tot 12 jaar. Hiervan houdt een aantal van vijf tot zeven op de honderd blijvend letsel. Dit betekent een aantal van 1.600 jeugdige verkeersslachtoffers met blijvend letsel per jaar en zelfs 9 dodelijke slachtoffers in de leeftijdscategorie tot 14 jaar. Volgens het CBS is er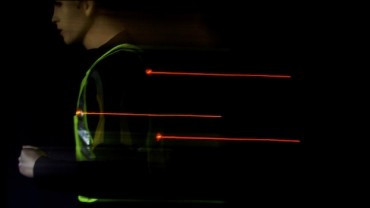 Are you going to work out in the dark? Or working? Visibility in the twilight or darkness is vital. The numbers do not lie: in plain dark clothes visibility is limited to about 20 meters and ordinary light clothing up to 50 meters in dark conditions. Most reflective and hi-viz clothing expands this to about 400